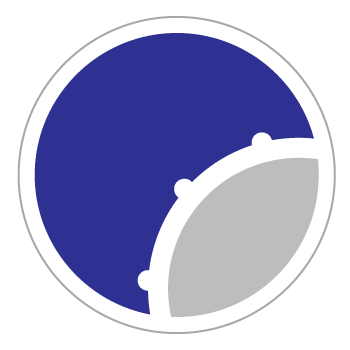 At beats drum studio we draw upon over 30 years of experience as a professional freelance musician to conceive & deliver expert drum tuition that is uniquely creative, challenging, inspirational and enjoyable.
Thank you Papa Jo, "Klook," Max, Roy Haynes and Art. Buddy, Gene and Shelly Manne, you gave us all our start.
Philly Joe and Elvin Jones, Tony Williams too. Great drummers like Jack DeJohnette have shown us what to do.
Ringo Starr and Ed Blackwell may seem like worlds apart. But that just shows that 2 & 4's an individual art.
So whether you play fast or slow, and blow drums hot or cool, be thankful to those drumming greats who've given us our school.
Please reload
Who?
Who are lessons for?
Regardless of style, ability or age, our aim is to help you play drums and to realise your full creative potential.
(Optional accredited Rock School and Trinity Rock & Pop graded exams also available).
We offer individually tailored lessons, in a purpose built drum studio fully equipped with a wide range of professional equipment and learning resources
Areas of study include; technique, reading & styles studies.
Lessons currently run over 3 terms (Sept-Dec, Jan-March, April-June) on Wednesday & Thursday evenings, 5pm - 10pm
All lessons are currently one 2 one and last for 1/2hr. Find out more
2 Blaris Road Lisburn BT27 5RA
We are conveniently located just of the M1 motorway at Sprucefield, Lisburn. Just 1 mile from Lisburn city centre and only 15 mins from Belfast city centre . Get directions
We recognise the time, money & effort invested in learning to play drums and are committed to giving you the best tuition in return. Our unrivalled experience and quality of teaching is why students choose to study at beats drum studio.
Best drum tuition in Ireland.
Put me on track to where I am today.
Andrew is the best in the biz!
Highly recommended. Helped focus on progressing skills, learning and building confidence. No matter what level of ability beats drum studio and Andrew provide modern and professional tuition.
Taught by Andrew for over a decade. Always very good at building a personal learning plan for individuals at the right place for your style.
Recommended!
ABOUT
Andrew Lavery

-

Founder / Tutor
Andrew draws on over 30 years of professional experience as a freelance musician to conceive, focus & deliver the lesson material used at beats drum studio.
He has been playing drums since the age of eleven and nowadays enjoys a varied career as a freelance drummer/percussionist, combining a busy performance/recording schedule (with a vast range of band & artists including Brian Irvine & the Ulster Orchestra) as well as teaching.
Andrew is also currently an Associate lecturer in Music Performance at the South Eastern Regional College.
Check out our new drummer's forum for lots of great tips, advice and discussions about anything drum related. There is also a section for subscription based courses on a range of drumming topics.